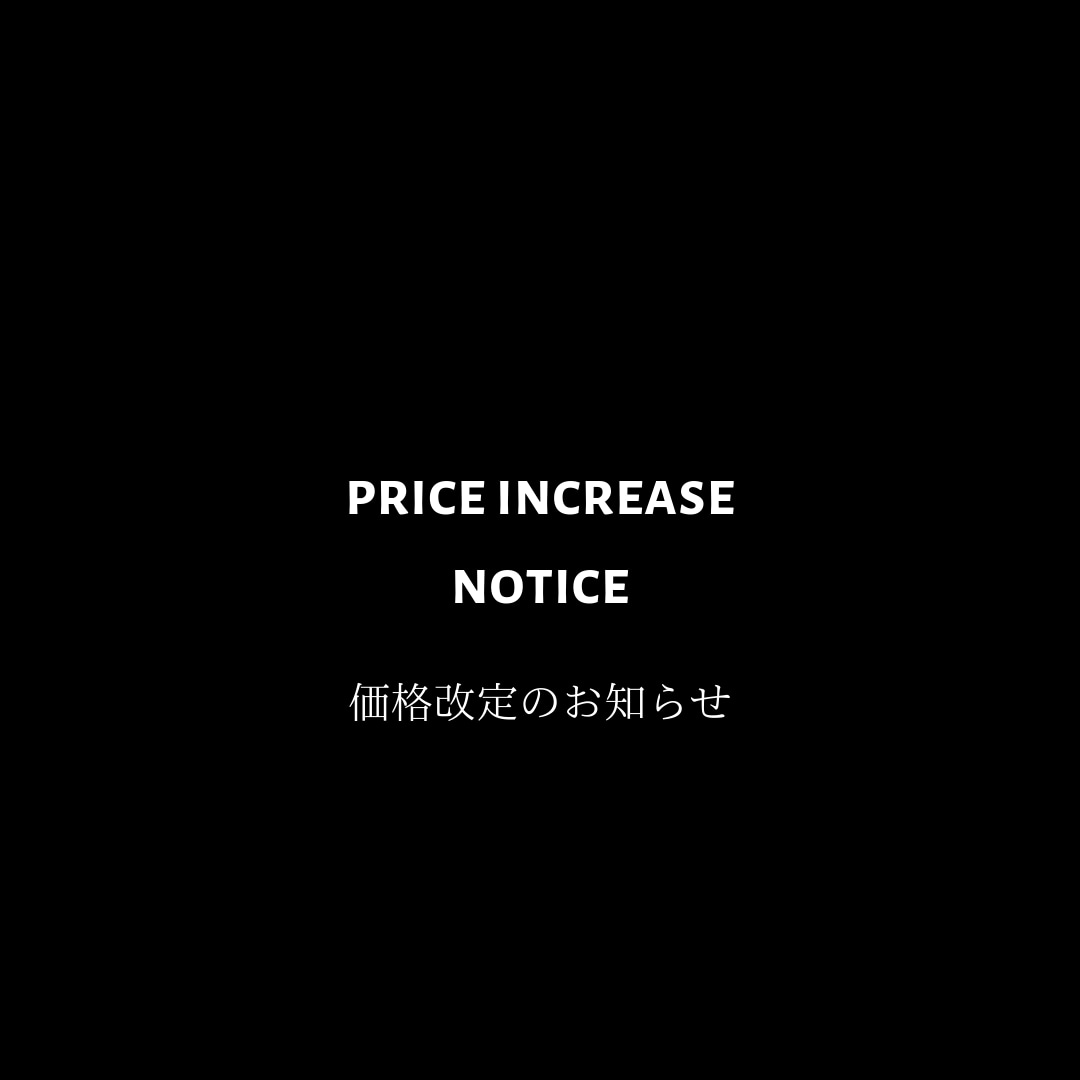 平素は格別のお引き立て、ご愛顧を賜り厚く御礼申し上げます。
2019年9月4日に、原材料の高騰及び2019年10月1日からの消費税増税に伴い価格改定を実施させていただきます。
今後も変わらぬ商品をお客様へお届けできるよう努力してまいります。

何卒ご理解のほどお願い申し上げますとともに、変わらぬご愛顧をお願い申し上げます。

Dear Customers:
We sincerely thank you for using our shop.
This is with no pleasure that i must inform our customers what due to the increase in raw material costs and consumption tax increase on 1st October, we must unfortunately raise the price of our products on 4th September.
Any orders placed before that 1st September will be honored at the current prices.
We wish to thank you for your understanding.
Sincerely,
HIRO